KEVIN CHIAK
MSc of Science , Medical Fitness
Master Consultant / Medical Fitness Specialist / Health Coach
Alliance Member of ACSM ( The American College of Sports Medicine)
Mr Singapore 2010, Overall Champion of Champions
Winner of Singapore Senior Manhunt 1996 / 97
Master Consultant of K-Champs Health and Fitness Academy
Founder | CEO of Fitness Movement
Master Trainer of Fitness Movement Gym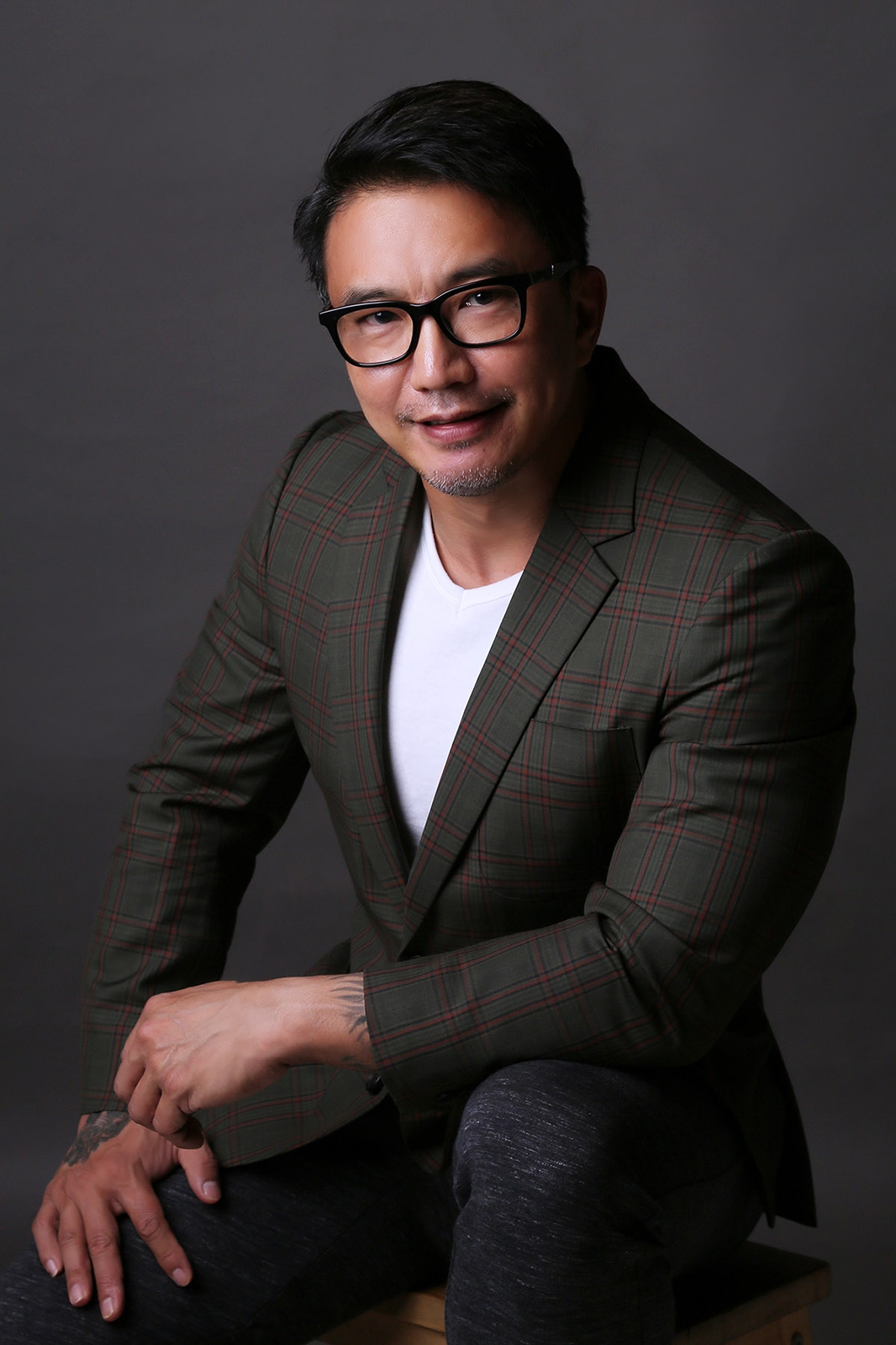 "Always get the right people to do the right job, then you will like the result of the job outcome."
It is very important that you know who your trainer is as in what he is capable of, he must be the person who is able to help you and ensure that you are trained right, safe and progressive. By saying progressive we meant that you continuously improve to the point where it is almost or totally reversed in your medical condition. You cannot waste any more time if are not consulting with anyone or with the wrong one. For those who never had a trainer, maybe its about time you look into hiring one that bring you forward, your doctor can only do that much, the rest is up to you to make the change and start healing faster. 
Here is a detailed writeup of his committed and responsibilities in the Health and Fitness industry
K-Champs Health and Fitness Academy - Master Consultant
Specializes in Health Coaching and Medical Fitness Specialist. He set this up so that he could reach people who needs help to get onto the right track for more quality in life by means in prescribing exercises and diet for medical conditions and elder population.
Fitness Movement Gym - Master Personal Trainer | CEO
Operates the personal training studio and have been a onsite personal trainer for more than 15 years. Besides being well known for being a Physique Coach, he is master degree holder for Medical Fitness training patients with medical conditions ranging from diabetes, cancer, polio, high blood pressure and etc 
Fitness Movement - Founder | President | CEO 
Fitness Movement is Singapore biggest and most established physique sports organizer. It organizes the country's premier National Bodybuilding and physique championships. It has 4 other competitions that caters for different fitness athletes inclusively of competition for the youths.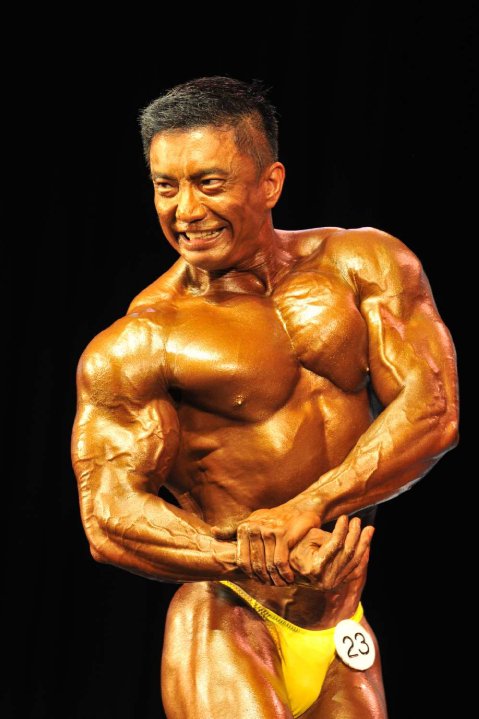 Fitness  training is targeted at people who are looking for healthy ways to lose weight/fats, enhance sports performance and simply to look good. Mr  Chiak not only manages the company but is also hands-on as  its  in-house master trainer. Graduated Master of Science in Medical Fitness Specialization and being an accredited EIMS – Clinical  Fitness  Professional, Kevin wishes to also help train and provide remedies to bridge the gulf between medicine and  fitness to  deal with the many medical problems and special population groups created by the Anti-Lifestyle (habits consisting of: poor  fitness, poor nutrition, stress, lack of rest, smoking, and drugs). The  chronic  illnesses that they exercise prescription and nutrition advices for are arthritis, asthma, diabetes, osteoporosis and problems of that alike.
Mr Chiak explained his decision to set up this company was all due to  his passion in bodybuilding and his aspiration to want to help others build up their self confidence. He further shared about his personal   experience from being a one that has low self esteem, confidence at its nadir, to now a renowned body builder and successful entrepreneur brimming with confidence.
The  journey to success was never without its glitches. Mr Chiak  recollected about his initial struggles, "We started small in a  community centre.  Back then, people would expect equipments such as  treadmills with personalized system, and hotel standards bathrooms  whereas we only  provide normal ones. Also, expatriate clients and  members don't prolong their term with us as they would go back or move  to another country."  However, with proven results and Mr Chiak as the company's biggest  testimony of its success, customers need not cudgel their brains anymore to search for solutions to their problems. Business began to pick up and Mr Chiak was able to reap the fruits of his labour   thereafter. "I make the difference and we are the living testimony of   the success for our programmes. We provide training to customers at   their comfort level." Mr Chiak declared with aplomb.
Already, plans for expansions have materialised.  "We glad to introduce The Image Maker Academy, an exclusive professional image grooming and life coaching academy that formulates the art of making people feel good and look great."
Sharing his thoughts about what entrepreneurship means, Mr Chiak  associates  entrepreneurship as achieving one's own ambition, passion for  service  and the opportunity to integrate and contribute to the society.
"Desire is the key to motivation, but it is determination and  commitment to an unrelenting pursuit of your goal – a commitment to  excellence – that  will enable you to attain the success you seek. Know  how much fire you  have in you. Together with intelligence, skills and  determination go  all out in search of your goals!" Mr Chiak espouses.
Master of Science in the Medical Fitness Specialization (Fitness Insitute of Technology)
Integrative Nutrition Health Coach - (IIN)
First Impressions Image Consultant ( First Impression UK)
Clinical Fitness Professional (EIMS)
Master Personal Trainer (IFPA)
Advance Personal Trainer - (IFPA)
Sports Nutrition Specialist - (IFPA)
ABBF Coaching Diploma- Bodybuilding Instructor
SAC Diploma (U.K.) Personal Fitness Trainer
Chinese Art of Massage (Tuina) – Basic level (Singapore Polytechnic)
INWA Nordic Walking Instructor
Children Fitness Specialist (AFPA)
Strength & Conditioning (SSC)
HIS OUTSTANDING ACHIEVEMENTS
1996/97 Winner of Senior Manhunt Singapore-
1997 Manhunt International (Top 10 Placing),
Sub awards : Mr Favourite Hunk, Mr Charming, Mr Photogenic , Best Groomed Award
1998 Mr Chinatown International (1st Runner-up)
Sub award : Mr Physique
2007 National Bodybuilding Championship - Gold (Light Middle Weight 80kg)
2007 Singapore Sports Idol
2008 National Bodybuilding Championship – Silver (Light Middle Weight 80kg)
2009 National Bodybuilding Championship – Gold (Welter Weight)
2009 National Bodybuilding Championship – Gold (Classic, Above 1.70m)
2009 South East Asian Bodybuilding Championship – Silver (Welter weight 75kg)
2009 Asian Bodybuilding Championship – Bronze (Classic below 175cm)
2009 World Championship – 8th (Light Middle Weight 80kg)
2010 National Bodybuilding Championship – Gold (Middle weight 85kg)
2010 National Bodybuilding Championship – Mr Singapore (Champion of Champions)