Typically the best training is to train with your coach on-site. However, if you feel that you are not able to do so and would rather train your self and get the guidance of the training and diet programme with us then our ONLINE coaching services would be the option for you, and its nonetheless an effective way too. Here's why: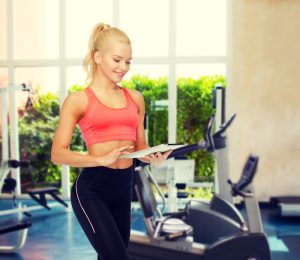 For many people, the prospect of working with a personal trainer is pretty attractive: customized programming, expert coaching, zero guesswork, and cheers through every rep and set. But the truth is that not everyone has the time or money to spend on working with a coach one-on-one. So this is the most appropriate and suitable way to get the best work out ever... ONLINE PERSONAL TRAINER
Why do you need an online personal trainer?
A personal trainer is often associated with sports persons, gym enthusiasts and celebrities. Even hitting a gym is not a much liked habit by many. After a long and tired working day, not many understand the importance of workouts. The same is the case with the personal training professionals.  Not all people like to hire a personal trainer. There are valid reasons why you need to hire a personal trainer. Find why need a trainer for you, and for sure at the end you would certainly agree to find a qualified trainer. Your Online Personal Trainer, will be there at your own time, no need to make appointments or even be disappointed to try to fit the time. its always there for you, with videos and instructions of weight and so forth. And check  completed when you finish the workout, so there is accountability on your part, no cutting short or procrastinating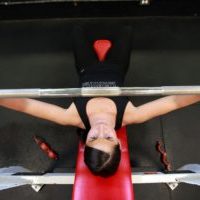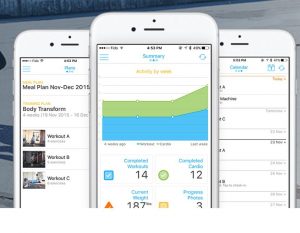 Mobile App:
We will include you in our app platform, where it include the training plans, and in case you do not know how to execute the exercises there will be videos for every single exercises prescribed to you so that its as good as a live personal trainer showing you how it is done. On the app, you will have message boxes for you to communicate with your online trainer if you encounter any problems or enquiries.
Motivation:
When you hit the gym regularly for a couple of days, it is not certain that you would continue to do so. After the tiresome day at office, you cannot expect to work out in the gym. Working out for an hour can be possible, but hardcore workouts for 3 hours can never be imagined. When you hire an online personal trainer, you can be sure that someone is there to inspire and motivate you, when you are not in the mood to perform the workouts. Even if it is the first few minutes you lack motivation, we have an app with the training plans that requires you to complete the workout and to check complete. And you will receive constant notices from your coach to chat and check on your progress which will include, you sending pictures to your coach.
Customized Programs:
An Online Personal Trainer will help you in working out on the perfect program for you individual lifestyle. If you want to live a healthy life, but if you have physical problems, or if you are not aware of what sort of exercises would fit you, then a program tailored to meet your requirements will be figured out by your trainer. A safe, effective and customized workout schedule is possible on when a trainer is involved. Achieving results is possible when you have a personal trainer for you.
Monitoring Results:
Achieving results is not easy when you are not tracking them down. Short term goals should be a part of your training program. When you go for a gym in any other country, you can find our online system available to monitor goals and fine-tuning them to get what the individual needs. Your workouts are effective enough to reach your fitness goals in the scheduled timeframe.
A buddy:
A workout buddy may sound a better option too, but you can never be certain that the workout buddy will stick to you till the end of the program. An Online Personal Trainer with our app system is a buddy who never quits until the results are seen.